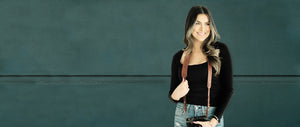 A Personalized Camera Strap Made For You
Products designed to elevate your photography experience in style and comfort.
as

seen

on







why photographers love fotostrap

Made for YOU
Customizable camera straps that reflect your professional branding or personal message.

Look & Feel
Classic & timeless styles intentionally designed for comfort. Say goodbye to aches and pains.

Perfect Gifts
Wow the photographer in your life with a thoughtful, personalized gift. Perfect as a holiday, thank you or just because gift.

Gives Back
10% of sales supports Fotolanthropy, a non-profit that creates stories of hope through inspiring documentaries.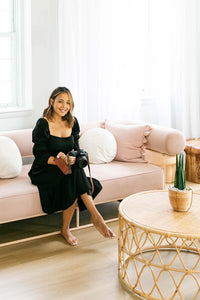 "They truly care about helping their customers elevate their brands!"
"When I first saw someone wearing a Fotostrap, I knew I had to have one. They looked so stylish and professional. I've been buying from them for years now! They are an amazing company with great customer service, and so much heart behind what they do. We are a husband and wife team and I've bought a Fotostrap for both of us. They are so comfortable to wear all day at weddings. I can't tell you how many people have stopped and asked where we got them!  I customized it to have our logo on it so everyone knows who we are!  It's definitely led to some referrals! I love Fotostrap and the whole team behind the company."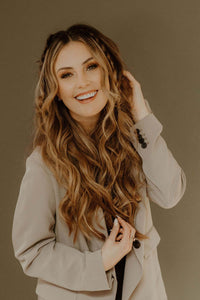 "The leather is so comfortable, and truly sets the tone for professionalism"
"My Fotostrap was one of the first purchases I made when I first started my photography business more than six years ago, and it looks as good now as it did the day I bought it. This strap has remained so strong and reliable. I can't even tell you how many compliments I get all the time on how nice it is, especially since I had it personalized with my business name.  I can't say enough great things about my Fotostrap!"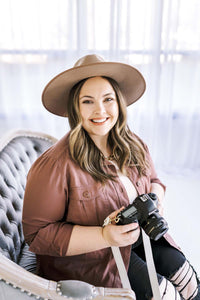 "I get so many compliments on it during every photoshoot"
"I have had my fotostrap for 2 years now and still love it just as much as the day I purchased it! It's so comfortable to wear on those long session days. I used it in my recent brand photos as a way to elevate my brand and I love how they turned out! The strap fits in seamlessly with any outfit and isn't too bulky which I love.  Can't wait to add more to my collection!"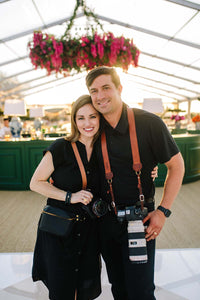 "Stylish, comfortable, durable, and having our logo on each one really adds the perfect personal touch."
"We have been using fotostraps for over 10 years and couldn't be happier with their products! As a husband and wife team, it's fun to mix and match our straps and change it up every now and then, but we each go back to our old faithfuls eventually :) Almost every event we shoot, we get a compliment on our straps. The foto team and mission means a lot to us as well. Fotostrap will always be our go-to for camera accessories!"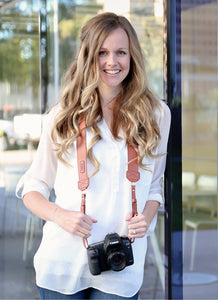 "Because building a long-term relationship is a great value for me"
"When I saw the beauty that is the Fotostrap, I had to have one. I loved the simple single color brown leather and the buckle to attach to the camera had me drooling. I also loved the option to personalize the strap with my name–woohoo!"
Latest from our blog
The beginning of a new year can come with dichotomy of emotions. On one hand, you are filled with great vision and energy with new perspectives and ideas to pursue. On the other hand, you fell short the year before because New Year's resolutions never go the way you would hope causing more anxiety. So the start of the New Year is a reminder of all the unfinished tasks so why would a new year go any differently? We see you.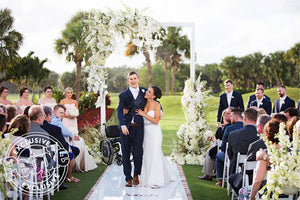 How We Give Back
Foto is more than just a brand. We are a group of storytellers, a family of dreamers, and a brand with heart. A percentage of every foto purchase directly supports Fotolanthropy, a nonprofit that documents the stories of individuals and families who have modeled extreme resilience. It's foto's pleasure to help share the true stories of extraordinary people journeying through adversity.
Learn more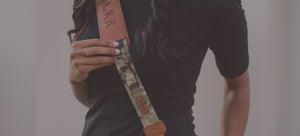 Camera Straps With A Purpose.
Join the thousands of photographers who have trust their camera with fotostrap.